Justice for Tyre Nichols, Black Lives Matter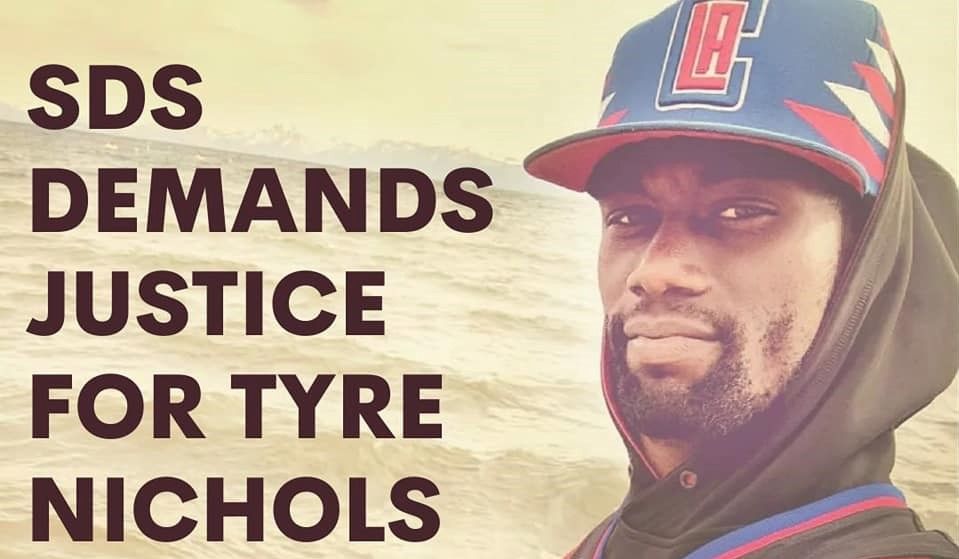 In early January, a 29-year-old African-American man, Tyre Nichols, was pulled over by Memphis Police for a traffic stop.The officers brutally assaulted him, leaving him fighting for his life with critical injuries. Nichols lay hospitalized for three agonizing days, suffering from devastating brain and kidney damage, his once-familiar face now unrecognizable due to the severity of his wounds. He died in the hospital from the severe injuries inflicted by the police. Since then, the Memphis Police Department has fired all five officers involved, stating that they violated multiple department policies and that their actions do not represent the department.
On January 26th, all five officers were convicted with second-degree murder, aggravated assault, aggravated kidnapping,official misconduct and official oppression. Yesterday the body cam footage was released, displaying the horrific consequences of police brutality in their entirety. As the police continue to terrorize and brutalize Black people, they continue to sow the seeds of mass unrest.
Since the George Floyd uprising, police officers continue to abuse their power, harming and killing people with little to no consequences. The police must be held accountable! It is clear we cannot rely on police departments to do so themselves. The family of Tyre Nichols, with the support of Students For A Democratic Society, is calling for each officer involved to be charged with and convicted for murder. In order to put an end to police crimes, Civilian-Police Accountability Councils(CPAC) is needed in every city!
Justice for Tyre Nichols!
Black Lives Matter!
Jail Killer Cops!
Community Control of the Police now!