Stop Attacks on Diversity Programs!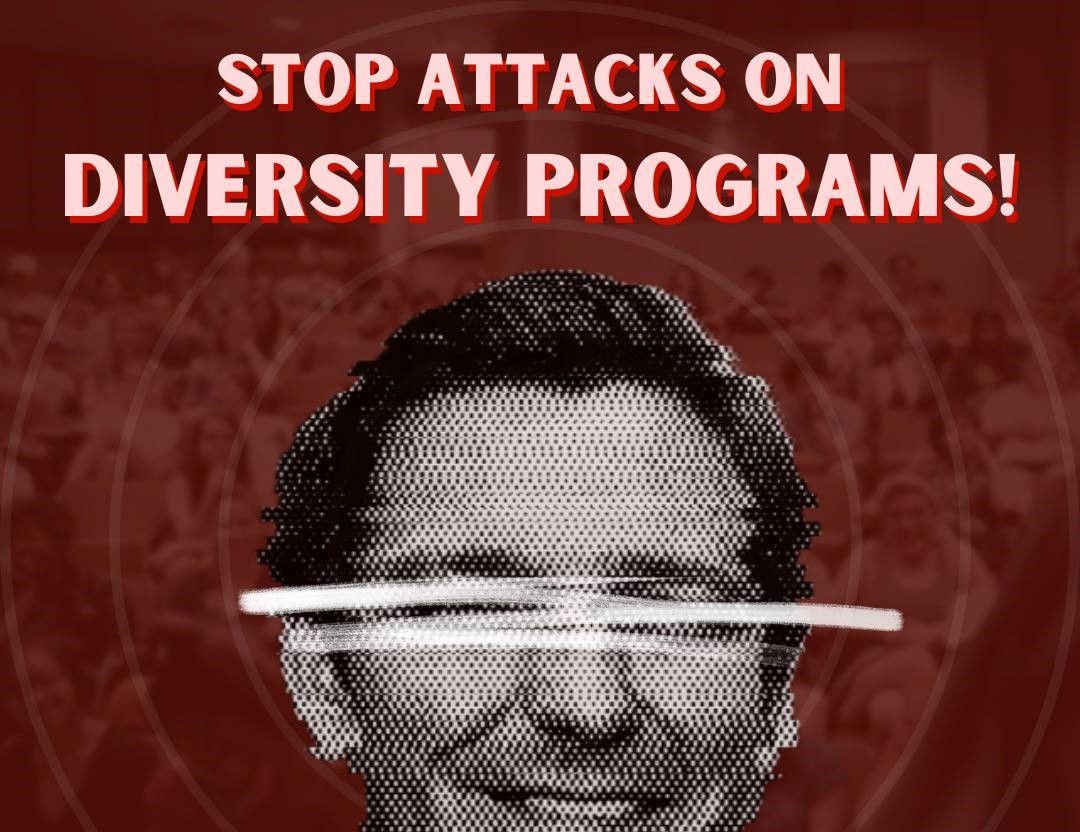 On the 28th of December, Governor Ron DeSantis launched yet another attack on multicultural studies and diversity programs in the state of Florida, all under the banner of cracking down on "critical race theory". He demanded all public colleges compile and send in "a comprehensive list of all staff, programs, and campus activities related to diversity, equity, inclusion".

As soon as theDeSantis administration made the announcement, the presidents of the 28 public and community colleges of the Florida College System capitulated, vowing to completely end the programs targeted by DeSantis' inquiry. At a meeting of the State Board of Education, Florida State College of Jacksonville President John Avendano spoke on behalf of the presidents of the colleges in declaring their commitment to carrying out this latest attack.

This is beyond just an attack on education, it is an active assault on the programs that students, campus workers and faculty fought bitterly to establish throughout the 60s and beyond, including African American and Asian American studies programs, as well as women's studies and LGBTQ courses, and any course discussing racism, society and oppression. This comes at the same time that DeSantis banned the teaching of AP African American history in high schools.

Students for a Democratic Society wholeheartedly condemns this attack. Students fought for years to establish these programs and we will not stand idly by while DeSantis's administration launches an attempt to take them away entirely.

STOP ATTACKS ON DIVERSITY PROGRAMS!
DEFEND PUBLIC EDUCATION!
PROTECT MINORITY STUDENTS!
BLACK EDUCATION MATTERS!